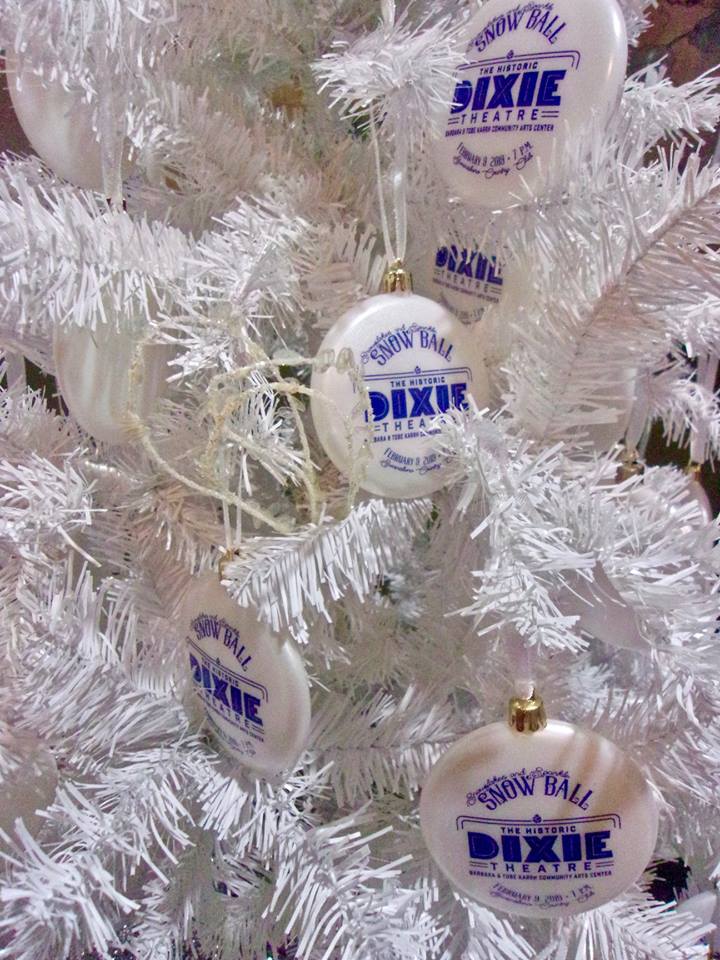 On Saturday, February 9th, the Swainsboro Country Club became a winter wonderland as friends of The Historic Dixie Theatre enjoyed the "Snowflakes & Sparkle Snow Ball" fundraiser. Guests enjoyed live music by Rhett Blount, Alan Brasher, and Blake Marsh, and refreshments by Happy's Private Chef.
The Country Club was decorated in hues of blue and white, with candles, snowflakes, and sparkles all around. Guests dressed their best in formal gowns, tuxedos, and the like, and enjoyed a slideshow highlighting the progress made on the theater over the last 12 months.
During the band's intermission, Rusty Lane assisted ECCED co-Chairs, Kristin Hall and Bobby Reeves, with the 50/50 drawing that was held in conjunction with the event. Jimmy Bellamy was announced as the winner of the $810 prize, which he generously donated back to the project.
The Snowflakes & Sparkle Snow Ball was hosted by the Emanuel Coalition for Cultural & Economic Development (ECCED), a 501 (c) 3 charitable organization that was created to facilitate the renovation of the Historic Dixie Theatre as a feature of the Barbara & Tobe Karrh Community Arts Center. Once complete, the theater will show first-run movies and include a stage for live performances. The Barbara & Tobe Karrh Community Arts Center will also offer community meeting and event space, a gallery, and offices for the Emanuel Arts Council.