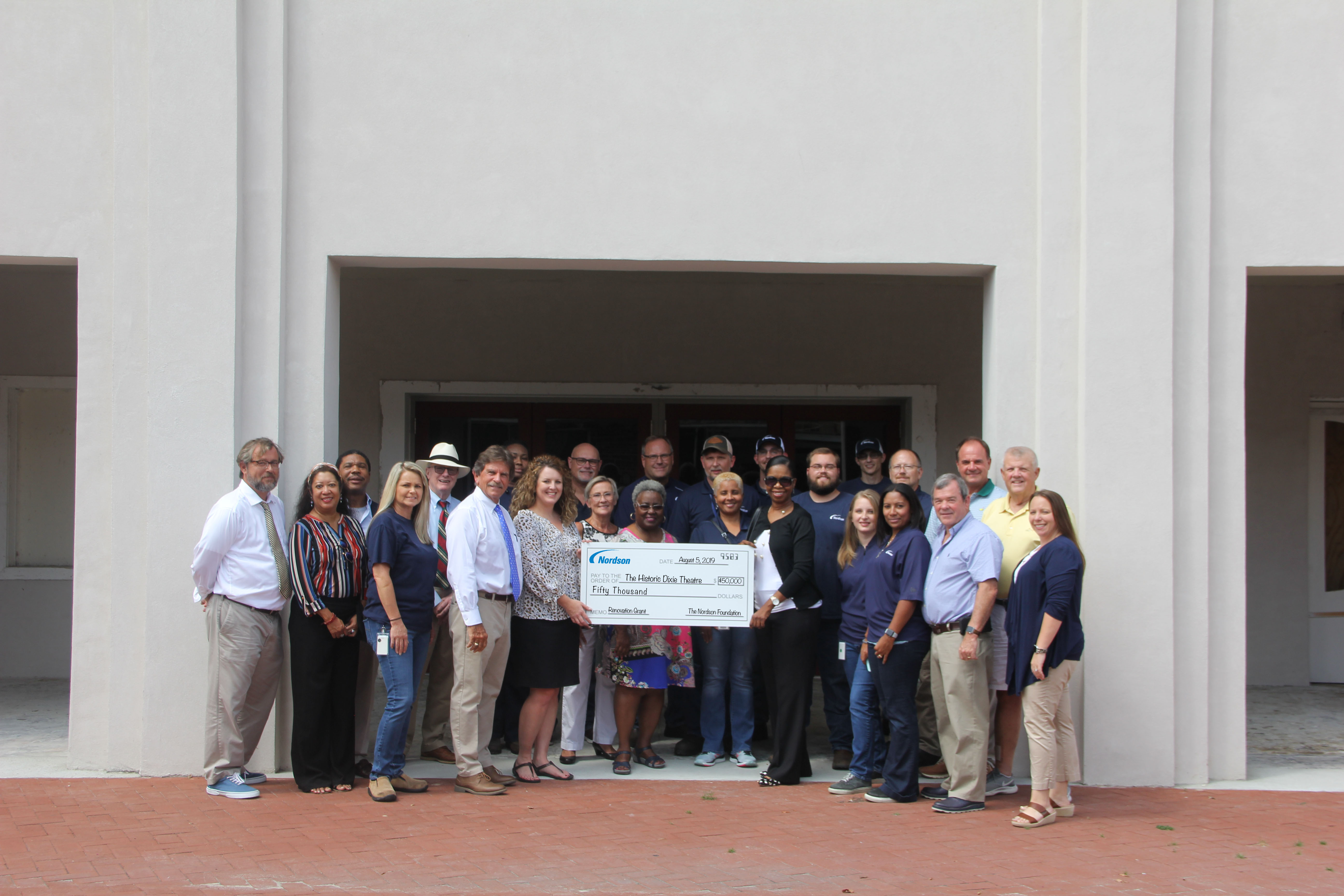 The Emanuel Coalition for Cultural & Economic Development (ECCED) is proud to announce that the Barbara & Tobe Karrh Community Arts Center featuring The Historic Dixie Theatre has been awarded a grant in the amount of $50,000 from the Nordson Foundation. The Nordson Foundation is the philanthropic division of the Nordson Corporation, which has operated a facility in Emanuel County since 2000.
"The Nordson Corporation has been a fantastic corporate citizen of Emanuel County, from its commitment to operating in our community to its generosity in supporting local projects. We are appreciative not only of Nordson's contribution to the Barbara & Tobe Karrh Community Arts Center and Historic Dixie Theatre, but of its continued efforts of improving the quality of life in our community," said Kristin Hall, ECCED Co-chair.
Since 1989, the Nordson Foundation has awarded more than $60 million in grants to improve the communities in which the company operates.
The ECCED is the 501 (c) charitable organization facilitating the renovation of The Historic Dixie Theatre and development of the Barabara & Tobe Karrh Community Arts Center.