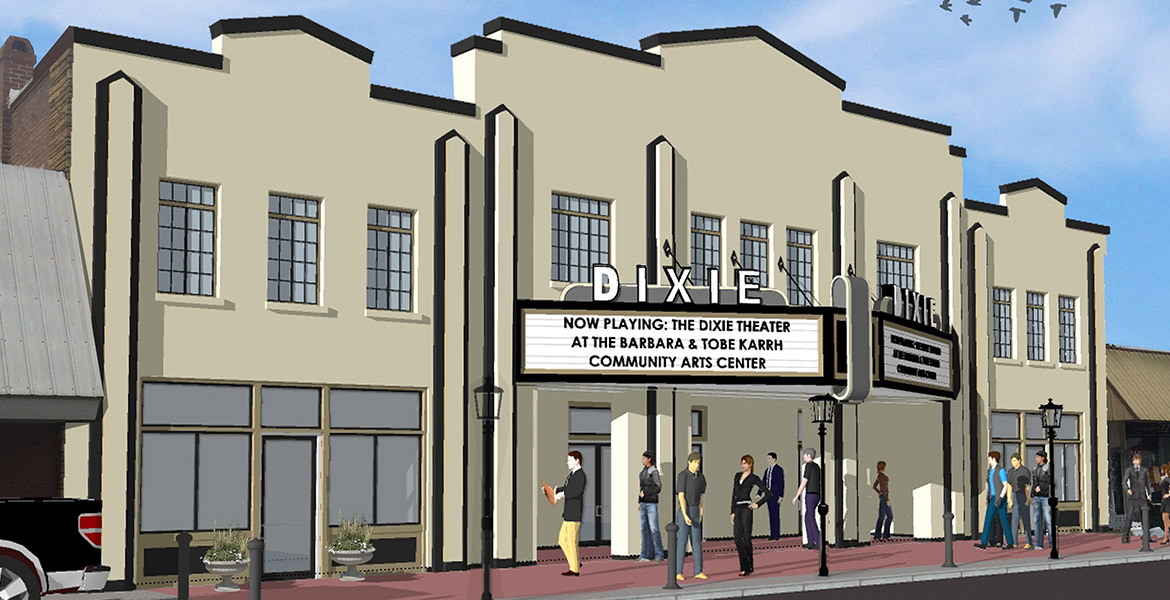 The Dixie Theatre was enjoyed by all until, sadly, its doors were closed in the late 1960s. The building was then used as a retail space and for a short time sat vacant until 2014. At that time, proprietor W.M. Karrh's grandsons, Bill and Jim, donated the former theatre to the City of Swainsboro for redevelopment into a community arts center. After accepting the property, the City of Swainsboro initiated the project by developing a renovation plan and physically securing the property through the installation of a new roof and other support structures. It also completed a phase one sensitive demolition which removed modifications to the building, revealing the skeleton of the original Dixie Theatre as many remember.
The Barbara & Tobe Karrh Community Arts Center is a 16,000+ square foot home for arts and culture in Emanuel County, anchored by the Historic Dixie Theatre, a cultural and architectural landmark in downtown Swainsboro.
A newly restored Historic Dixie Theatre that will offer a state-of-the-art movie going experience. The theatre will have the comforts of modern cinemas in a unique, historic building. In addition to digital projection equipment, the theatre will also feature a stage and equipment needed for live performances such as concerts, seminars, small plays, recitals, and more.
Two dressing rooms

A new plaza in front of the theatre to provide space for gathering before or after an event

Offices for the Emanuel Arts Council
Art gallery

Community meeting and educational space

Upper-story loft apartments
Additional plans include the addition of equipment to facilitate and stimulate entrepreneurship and innovation, such as an audio and video lab with recording and editing facilities and a pottery studio.
Synopsis of Scenes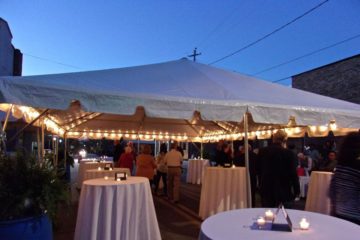 Lights, Camera, Action! in March 2017. At this fundraising kickoff, the public was invited to tour the empty space that will soon house the Historic Dixie Theatre, as well as receive brochures with more details and enjoy refreshments, fellowship and the campaign's vision video featuring some of Emanuel County's finest!