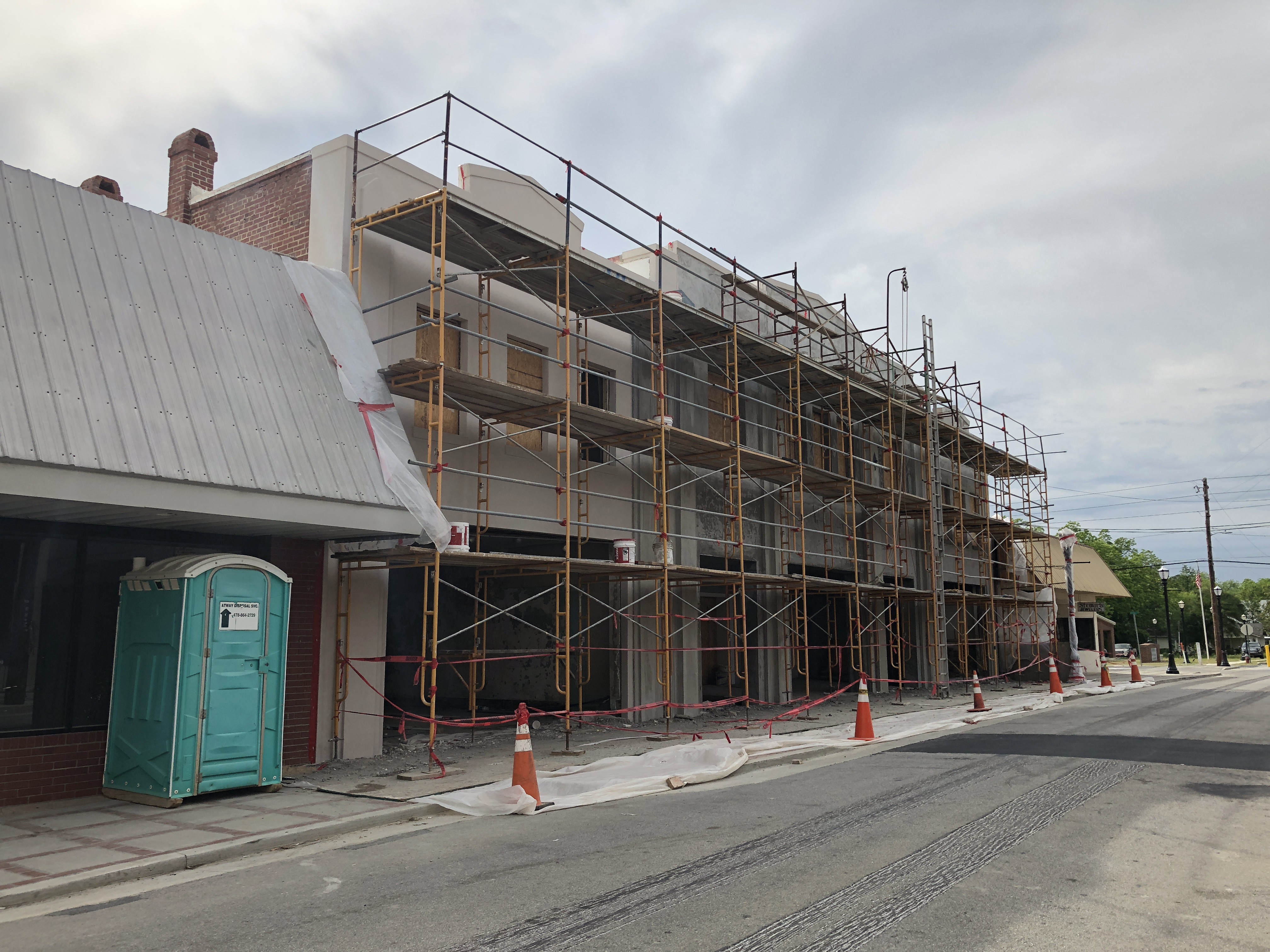 Work is underway in restoring The Historic Dixie Theatre's facade. Construction crews have removed the altered storefronts and the 1950s-era stone veneer in an effort to obtain the original appearance of the theater as it was constructed in 1934. The installation of a buff-colored stucco, similar to the theater's original color, is in process. Upon completion of the stucco work, the building's original windows, which are being restored, will be reinstalled, along with new storefronts in the theater's original style.
In previous weeks, new sidewalks and street lights were installed along Green Street as a part of a Georgia Department of Transportation grant. An extension of the sidewalk in front of the theater was added to create a plaza for safely gathering before and after theater events, and the 100 Block of North Main Street was converted to a one-way street to create a safer pedestrian environment and to maximize parking for the theater and surrounding businesses.
The facade renovation is being completed with the assistance of a grant from The Fox Theatre Institute.